MULTAN (our reporter):- The opening ceremony of the Pakistan Super League's (PSL) eighth edition was staged at the Multan Cricket Stadium Monday evening, lighting up the city of saints.
The ceremony — which was attended by fans at the stadium and watched on TV screens from across the country — kicked off with a soulful rendition of the National Anthem by Aima Baig.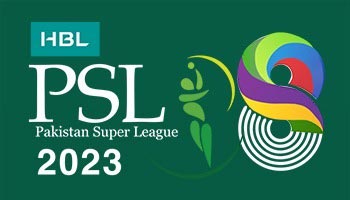 She was followed on stage by HBL CEO Muhammad Aurangzeb, who addressed the jubilant crowd, thanking fans for their love and support.
Pakistan Cricket Board (PCB) Management Committee's Chairman Najam Sethi then took the stage and vowed that the matches of the tournament would take place in Quetta and Peshawar as well next year.
Aima Baig and Sahir Ali Bagga also mesmerised fans with their performance. After that the three lead singers of the official PSL 8 anthem delighted the crowd with their performance, gearing them up for the match which is due to begin at 8pm today.
The ceremony was wrapped up with a spectacular display of fireworks.
Fireworks light up Multan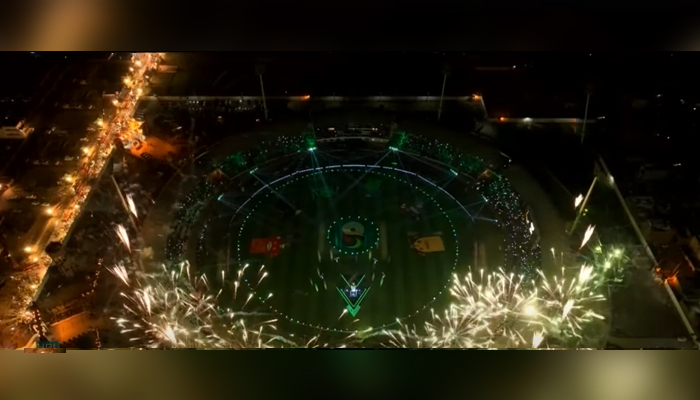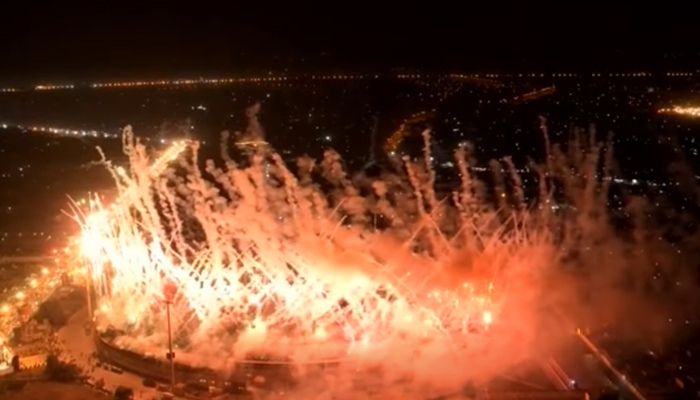 Shae Gill, Asim Azhar and Faris Shafi perform PSL Anthem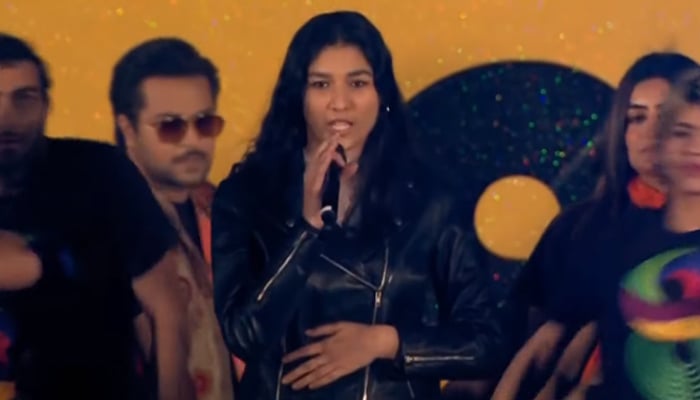 Performance by Sahir Ali Bagga and Aima Baig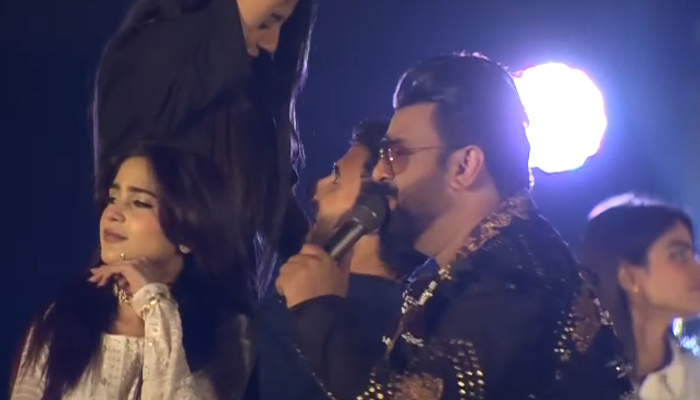 Let the game begin: Najam Sethi
Najam Sethi vowed that the board would ensure that PSL matches take place in Peshawar and Quetta next year.
"The PSL has given several assets to Pakistan. This has become an international brand that we can be proud of. This year [several] foreign and local players are debuting."
He added that the tournament had given several stars to the national side, including Shaheen Shah Afridi, Haris Rauf and Hasan Ali.
"Full congratulations in advance to those who will win. Let the game begin," he added.
HBL CEO Muhammad Aurangzeb addresses crowd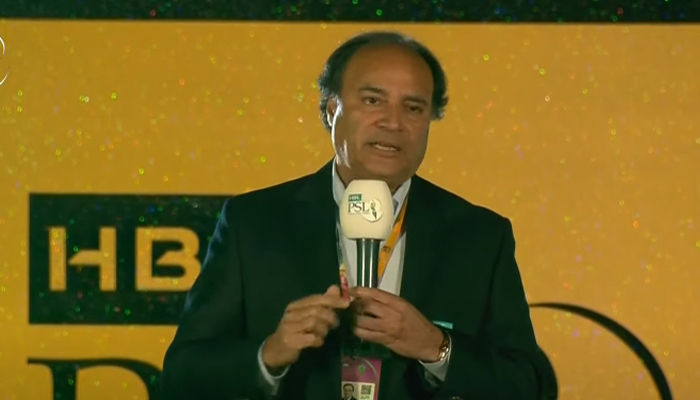 HBL CEO Muhammad Aurangzeb hoped that young players would perform well in the tournament. He also asked the fans in the stadium and around the world to enjoy the tournament.
"No matter which team wins […] the real victory is of Pakistan," he added.
Aima Baig sings National Anthem