Peshawar Zalmi´s Tom Cadmore Kohler (L) plays a shot as Multan Sultans´ captain wicketkeeper Mohammad Rizwan looks on during the Pakistan Super League (PSL) T20 cricket match between Peshawar Zalmi and Multan Sultans at the National Stadium in Karachi on February 23, 2021. — AFP
KARACHI: Peshawar Zalmi chased a huge target of 194 and beat Multan Sultans by six wickets in the fifth fixture of Pakistan Super League's (PSL) sixth edition at the city's National Stadium.
After putting 193-4 on the board, thanks to James Vince's 84 and Mohammad Rizwan's 41, the Sultans felt confident that they had enough on a pitch that had been favouring bowlers.
Openers Kamran Akmal (37) and Imam-ul-Haq (48) provided a solid foundation, upon which Tom Kohler-Cadmore (53) capitalised and, when in the end some late hitting was needed, the young Haider Ali, chipped in with an unbeaten 24 off 8 to get his side over the line.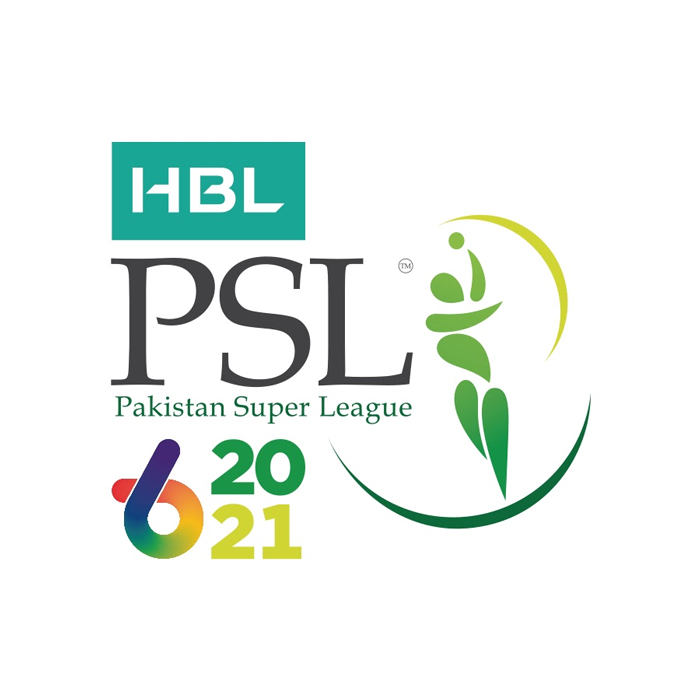 SQUADS:
Peshawar Zalmi
Haider Ali, Kamran Akmal, Tom Kohler-Cadmore, Shoaib Malik, Wahab Riaz, David Miller, Mujeeb Ur Rahman, Ravi Bopara, Sherfane Rutherford, Amad Butt, Umaid Asif, Saqib Mahmood, Imam-ul-Haq, Muhammad Imran, Mohammad Irfan, Ibrar Ahmed, Mohammad Amir Khan
Multan Sultans
Shahid Afridi, Imran Tahir, James Vince, Khushdil Shah, Rilee Rossouw, Shan Masood, Sohail Tanvir, Usman Qadir, Chris Lynn, Sohail Khan, Mohammad Rizwan, Carlos Brathwaite, Sohaib Maqsood, Sohaib Ullah, Adam Lyth, Shahnawaz Dhani, Muhammad Umar, Imran Khan Sr
Live updates of the match appear below the line.
---
Peshawar Zalmi beat Multan Sultans by six wickets
---
End of 19th over: Peshawar Zalmi — 197/4
Shahnawaz Dhani to Haider Ali: 6 runs
Shahnawaz Dhani to Shoaib Malik: 1 run
Shahnawaz Dhani to Shoaib Malik: Wide
Shahnawaz Dhani to Shoaib Malik: 2 runs
Shahnawaz Dhani to Shoaib Malik: 6 runs
Shahnawaz Dhani to Haider Ali: 1 run
Shahnawaz Dhani to Haider Ali: Wide
Shahnawaz Dhani to Haider Ali: 6 runs
End of 18th over: Peshawar Zalmi — 173/4
Carlos Brathwaite to Haider Ali: 1 run
Carlos Brathwaite to Shoaib Malik: 1 run
Carlos Brathwaite to Haider Ali: 1 run
Carlos Brathwaite to Haider Ali: 4 runs
Carlos Brathwaite to Haider Ali: 2 runs
Carlos Brathwaite to Haider Ali: 4 runs
End of 17th over: Peshawar Zalmi — 160/4
Shahnawaz Dhani to Tom Kohler-Cadmore: Caught out, c Sohail Tanvir
Shahnawaz Dhani to Tom Kohler-Cadmore: 6 runs
Shahnawaz Dhani to Shoaib Malik: 1 run
Shahnawaz Dhani to Sherfane Rutherford: Caught out, c Carlos Brathwaite
Shahnawaz Dhani to Sherfane Rutherford: No run
Shahnawaz Dhani to Tom Kohler-Cadmore: 1 run
End of 16th over: Peshawar Zalmi — 152/2
Sohail Tanvir to Sherfane Rutherford: 4 runs
Sohail Tanvir to Sherfane Rutherford: 6 runs
Sohail Tanvir to Tom Kohler-Cadmore: 1 run
Sohail Tanvir to Tom Kohler-Cadmore: Wide
Sohail Tanvir to Sherfane Rutherford: 1 run
Sohail Tanvir to Sherfane Rutherford: Wide
Sohail Tanvir to Sherfane Rutherford: 4 runs
Sohail Tanvir to Imam-ul-Haq: 1 run, Imam-ul-Haq run out
End of 15th over: Peshawar Zalmi — 133/1
Carlos Brathwaite to Imam-ul-Haq: 1 run
Carlos Brathwaite to Tom Kohler-Cadmore: 1 run
Carlos Brathwaite to Tom Kohler-Cadmore: 4 runs
Carlos Brathwaite to Imam-ul-Haq: 1 run
Carlos Brathwaite to Imam-ul-Haq: 2 runs
Carlos Brathwaite to Tom Kohler-Cadmore: 1 run
End of 14th over: Peshawar Zalmi — 123/1https://platform.twitter.com/embed/Tweet.html?creatorScreenName=Web%20Desk&dnt=false&embedId=twitter-widget-2&frame=false&hideCard=false&hideThread=false&id=1364258829815275525&lang=en&origin=https%3A%2F%2Fwww.geo.tv%2Flatest%2F336534-psl-live-cricket-score-match-5-peshawar-zalmi-vs-multan-sultans&siteScreenName=geonews_urdu&theme=light&widgetsVersion=889aa01%3A1612811843556&width=550px
Usman Qadir to Imam-ul-Haq: No run
Usman Qadir to Imam-ul-Haq: No run
Usman Qadir to Tom Kohler-Cadmore: 1 run
Usman Qadir to Imam-ul-Haq: 1 run
Usman Qadir to Imam-ul-Haq: 4 runs
Usman Qadir to Imam-ul-Haq: 2 runs
End of 13th over: Peshawar Zalmi — 115/1
Shahid Afridi to Tom Kohler-Cadmore: No run
Shahid Afridi to Imam-ul-Haq: 1 run
Shahid Afridi to Tom Kohler-Cadmore: 1 run
Shahid Afridi to Imam-ul-Haq: 1 run
Shahid Afridi to Tom Kohler-Cadmore: 1 run
Shahid Afridi to Imam-ul-Haq: 1 run
End of 12th over: Peshawar Zalmi — 110/1
Usman Qadir to Tom Kohler-Cadmore: 2 runs
Usman Qadir to Imam-ul-Haq: 1 run
Usman Qadir to Imam-ul-Haq: No run
Usman Qadir to Imam-ul-Haq: 2 runs
Usman Qadir to Tom Kohler-Cadmore: 1 runs
Usman Qadir to Tom Kohler-Cadmore: 4 runs
End of 11th over: Peshawar Zalmi — 100/1
Shahid Afridi to Tom Kohler-Cadmore: 1 run
Shahid Afridi to Tom Kohler-Cadmore: 2 runs
Shahid Afridi to Imam-ul-Haq: 1 run
Shahid Afridi to Imam-ul-Haq: No run
Shahid Afridi to Tom Kohler-Cadmore: 1 run
Shahid Afridi to Tom Kohler-Cadmore: 4 runs
End of 10th over: Peshawar Zalmi — 91/1
Carlos Brathwaite to Tom Kohler-Cadmore: 1 run
Carlos Brathwaite to Imam-ul-Haq: 1 run
Carlos Brathwaite to Imam-ul-Haq: No run
Carlos Brathwaite to Tom Kohler-Cadmore: 1 run
Carlos Brathwaite to Tom Kohler-Cadmore: 4 runs
Carlos Brathwaite to Tom Kohler-Cadmore: 2 runs
End of ninth over: Peshawar Zalmi — 82/1
Usman Qadir to Tom Kohler-Cadmore: 1 run
Usman Qadir to Imam-ul-Haq: 1 run
Usman Qadir to Imam-ul-Haq: 4 runs
Usman Qadir to Tom Kohler-Cadmore: 1 run
Usman Qadir to Tom Kohler-Cadmore: No run
Usman Qadir to Imam-ul-Haq: 1 run
End of eighth over: Peshawar Zalmi — 74/1
Shahid Afridi to Tom Kohler-Cadmore: 2 runs
Shahid Afridi to Tom Kohler-Cadmore: 4 runs
Shahid Afridi to Tom Kohler-Cadmore: 4 runs
Shahid Afridi to Tom Kohler-Cadmore: 4 runs
Shahid Afridi to Tom Kohler-Cadmore: No run
Shahid Afridi to Imam-ul-Haq: 1 run
End of seventh over: Peshawar Zalmi — 59/1
Usman Qadir to Tom Kohler-Cadmore: No run
Usman Qadir to Imam-ul-Haq: 1 runhttps://www.instagram.com/p/CLpENb_Fye6/embed/?cr=1&v=13&wp=540&rd=https%3A%2F%2Fwww.geo.tv&rp=%2Fpsl%2Flatest%2F336534-psl-live-cricket-score-match-5-peshawar-zalmi-vs-multan-sultans#%7B%22ci%22%3A0%2C%22os%22%3A10912.259999999605%7D
Usman Qadir to Tom Kohler-Cadmore: 1 run
Usman Qadir to Kamran Akmal: LBW, out
Usman Qadir to Imam-ul-Haq: 1 run
Usman Qadir to Imam-ul-Haq: No run
End of sixth over: Peshawar Zalmi — 56/0https://platform.twitter.com/embed/Tweet.html?creatorScreenName=Web%20Desk&dnt=false&embedId=twitter-widget-3&frame=false&hideCard=false&hideThread=false&id=1364249848535474176&lang=en&origin=https%3A%2F%2Fwww.geo.tv%2Flatest%2F336534-psl-live-cricket-score-match-5-peshawar-zalmi-vs-multan-sultans&siteScreenName=geonews_urdu&theme=light&widgetsVersion=889aa01%3A1612811843556&width=550px
Shahid Afridi to Imam-ul-Haq: 1 run
Shahid Afridi to Imam-ul-Haq: No run
Shahid Afridi to Kamran Akmal: 1 run
Shahid Afridi to Kamran Akmal: 4 runs
Shahid Afridi to Kamran Akmal: 6 runshttps://www.instagram.com/p/CLpCI1Ali-i/embed/?cr=1&v=13&wp=540&rd=https%3A%2F%2Fwww.geo.tv&rp=%2Fpsl%2Flatest%2F336534-psl-live-cricket-score-match-5-peshawar-zalmi-vs-multan-sultans#%7B%22ci%22%3A1%2C%22os%22%3A10920.439999999871%7D
Shahid Afridi to Imam-ul-Haq: 1 run
End of fifth over: Peshawar Zalmi — 43/0
Carlos Brathwaite to Imam-ul-Haq: 1 run
Carlos Brathwaite to Kamran Akmal: 1 runs
Carlos Brathwaite to Kamran Akmal: No run
Carlos Brathwaite to Kamran Akmal: 4 runs
Carlos Brathwaite to Kamran Akmal: 4 runs
Carlos Brathwaite to Kamran Akmal: No run
End of fourth over: Peshawar Zalmi — 33/0
Shahnawaz Dhani to Imam-ul-Haq: 4 runs
Shahnawaz Dhani to Imam-ul-Haq: No run
Shahnawaz Dhani to Imam-ul-Haq: 4 runs
Shahnawaz Dhani to Kamran Akmal: 1 run
Shahnawaz Dhani to Kamran Akmal: No run
Shahnawaz Dhani to Imam-ul-Haq: 1 run
End of third over: Peshawar Zalmi — 23/0
Sohail Tanvir to Kamran Akmal: 4 runs
Sohail Tanvir to Kamran Akmal: No run
Sohail Tanvir to Kamran Akmal: 6 runs
Sohail Tanvir to Kamran Akmal: No run
Sohail Tanvir to Imam-ul-Haq: 1 run
Sohail Tanvir to Imam-ul-Haq: 4 runs
End of second over: Peshawar Zalmi — 8/0
Shahnawaz Dhani to Kamran Akmal: No run
Shahnawaz Dhani to Kamran Akmal: No run
Shahnawaz Dhani to Kamran Akmal: No run
Shahnawaz Dhani to Kamran Akmal: No run
Shahnawaz Dhani to Imam-ul-Haq: 1 run
Shahnawaz Dhani to Kamran Akmal: 1 run
Shahnawaz Dhani to Kamran Akmal: No run
End of first over: Peshawar Zalmi — 6/0
Sohail Tanvir to Kamran Akmal: 1 run
Sohail Tanvir to Kamran Akmal: No run
Sohail Tanvir to Kamran Akmal: No run
Sohail Tanvir to Kamran Akmal: 4 runs
Sohail Tanvir to Imam-ul-Haq: 1 run
Sohail Tanvir to Imam-ul-Haq: No run
---
Peshawar Zalmi need 194 to beat Multan Sultans
---