MUZAFFARABAD (our correspondent):- The Prime Minister Imran Khan said that India has made the Occupied Kashmir as an issue of humanity through illegal acts.
He was addressing a public rally in Muzaffarabad, Azad Kashmir. The PM said the people of Indian Occupied Kashmir are living under constant curfew for last 40 days.
He said only a coward person like Narendra Modi can take steps to besiege the population. He said Narendra Modi and RSS, an extremist Hindu outfit, are taking steps reminiscient of Nazi Germany.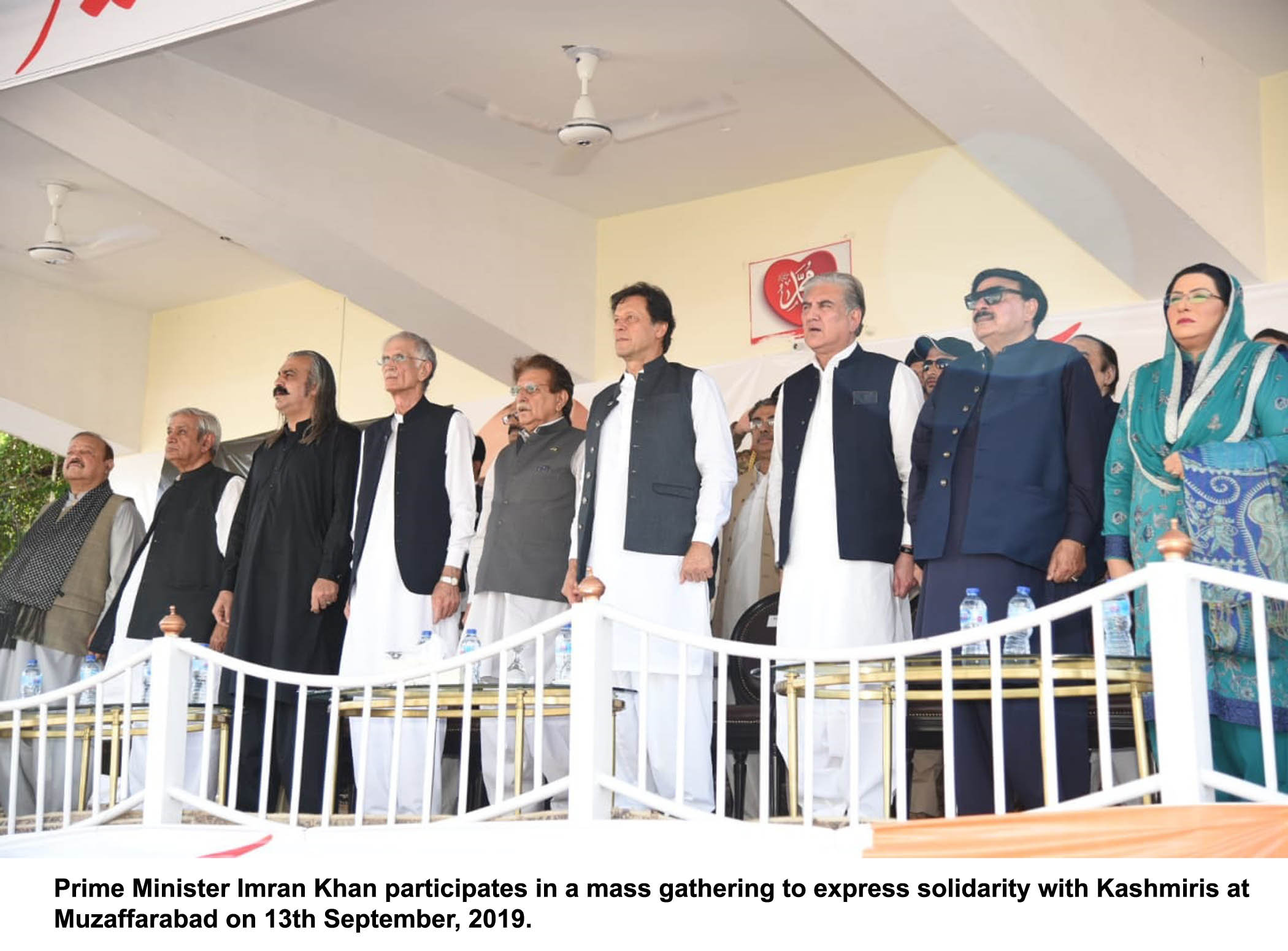 Despite all tyranny Indian government will not succeed as Kashmiris have shed the fear of death, he added. He said he will raise the voice of Kashmir at UN General Assembly as an ambassador of Kashmir. Imran Khan said the Indian forces are committing atrocities against Kashmiris. This act will also lead to extremism in the occupied territory.
He said the EU also called for resolution of Kashmir issue in light of the UN Security Council's resolutions. The UN Human Rights Council acknowledged the oppression going on against the peoples of Occupied Kashmir, he added. He said American Senators wrote a letter to US President Donald Trump asking him to intervene in the Kashmir situation.
Khan warned India to refrain from any eventuality. He made it clear that Pakistan will give a befitting response to any Indian misadventure.
Imran Khan also urged the international community to play its due role in stopping Narendra Modi from using force against Kashmiris. India must lift curfew and give right of self determination to the people of Kashmir.
Addressing the rally, Foreign Minister Shah Mahmood Qureshi also said Indian Occupied Kashmir is under strict communication blackout. The world should also take notice of this Indian act.